Effective October 21st, 2022, Peachtree Mower Company will be ceasing operations at our 2820 Peachtree Industrial Boulevard, Duluth, Georgia location. We opened the Duluth store in 2007 after having spent our first forty-seven years in the Chamblee/Doraville area.
The primary reason for this change is, simply, a need for more floor space. Our desire is to, once again, bring the service shop back under the same roof as the retail store. We will be spending the next few months in search of a new location to accomplish this goal and plan to remain in north metro Atlanta.
Please continue to check our website often for further information and details regarding our move. We appreciate your patience and apologize for any inconvenience this relocation may cause you.
As always, we thank you for your business and for trusting us with your reel mower. Most importantly, thank you for your loyalty.
Sincerely,
Wayne Henderson
Tony Henderson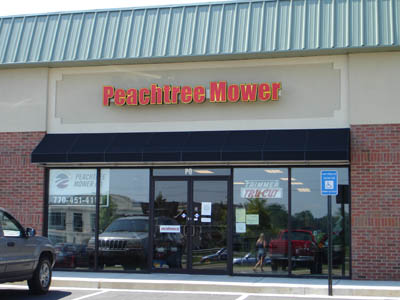 Peachtree Mower Company
2820 Peachtree Ind. Blvd.
Suite PQ
Duluth, GA. 30097
770-814-8548
Get Directions